Book A Roofing Inspection Today
We provide tailored residential roofing solutions designed for optimal protection and longevity.
Protect Your Home With The Best Roofers In Calgary
AKRoN Roofing specializes in offering expert boutique-style residential roofing services, dedicated to ensuring your roof remains in optimal condition throughout its entire lifespan. Our team of skilled professionals takes pride in delivering the finest roofing solutions tailor-made for your needs.
Whether you require an emergency roof repair or would like to add a skylight, our services are centred around one paramount goal: safeguarding your home and ensuring your complete satisfaction. Embrace the unparalleled AKRoN difference today and fortify your home for the triumphs of tomorrow.
Embrace A Leak-Free Life
With AKRoN's residential roofing services in Calgary, enjoy unparalleled peace of mind.
Your Home, Our Priority
As the best roofers in Calgary, we treat every home as if it's our own.
Quick And Reliable Repairs
Receive prompt and dependable emergency roof leak repair services from AKRoN Roofing.
Customized Roofing Solutions
AKRoN offers tailor-made residential roofing services to meet your home's unique needs.
Brighten With Skylights
Elevate your home's appeal with our skylight installation services in Calgary.
2.5k
Projects Competed Successfully
84
Professional Workers in Company
12+
Customers Benefit Every Day
05
Received Awards & Certifications
Experience Our Expert Craftsmanship
Explore our portfolio and witness how we've safeguarded countless homes with our exceptional residential roofing services.
Happy Customer Reviews
Don't just take our word for it - check out the positive experiences of numerous customers who have trustedL
Akron Roofing with their residential roofing needs.
John K.
via BBB November 2020
Service and Professionalism is Outstanding
"Choosing AKRON Roofing is a no brainer! Their service and professionalism is outstanding. Their attention to detail and their product is superb. We highly recommend his company for your roofing needs."
Andy
via Yellow Pages review
Excellent Service
"The roofing service they offered me in April, 2012, was excellent! I like their quick, professional job and good roofing price. They did everything said before. I believe they are the good choice for your roofing."
Diane & Doug B.
via BBB November 2016
Crew Displayed Excellent Craftsmanship
"AKRON Roofing, Rodney & Deanna, were incredible! From our initial conference with both to the completion of the job, both Rodney & Deanna were thorough, competent, and helpful. Their crew displayed excellent craftsmanship."
Will C
via Google September 2022
I Called AKRoN Again
"I had my roof shingled a few years ago and was very happy with Akron. When it came time to shingle the garage I called Akron again. They did a great job as expected."
Mikhail T
via BBB January 2022
The Best Contractor I Ever Dealt With
"Excellent service, very professional, the best contractor I ever dealt with, fair pricing, worth every penny you spend on your roofing needs, explained every step for your repairs, took care of me as I am his family before and after renovation. Rod you are the best! Thank you very much."
Our Service Areas
Proudly serving a diverse region, AKRoN Roofing is committed to protecting as many homes as possible with our superior residential roofing services.
Greater Calgary
Okotoks
Crossfield
Springbank
Strathmore
Priddis
Bragg Creek
High River
Airdrie
Cochrane
Chestermere
Got Questions? We've Got Answers
Get answers to your burning questions about our residential roofing services.
We offer a comprehensive range of services, including emergency roof leak repair, skylight installation, and custom roofing solutions designed to meet your unique needs. Our goal is to provide top-notch roofing services to homes in Calgary and beyond.
Yes, we offer emergency roof leak repair services in Calgary and the surrounding areas. Our team is always ready to respond swiftly and efficiently to ensure your home is protected.
We understand that roof leaks require immediate attention. We offer prompt response times for emergency roof leak repair services in Calgary and surrounding areas, ensuring your home is protected as quickly as possible.
Yes, we do! We offer professional skylight installation services that can bring more natural light into your home and transform your living space.
Signs of an emergency roof leak include significant water intrusion, a sagging ceiling, or leaks in multiple places. If you notice any of these signs, contact us immediately for emergency roof leak repair services.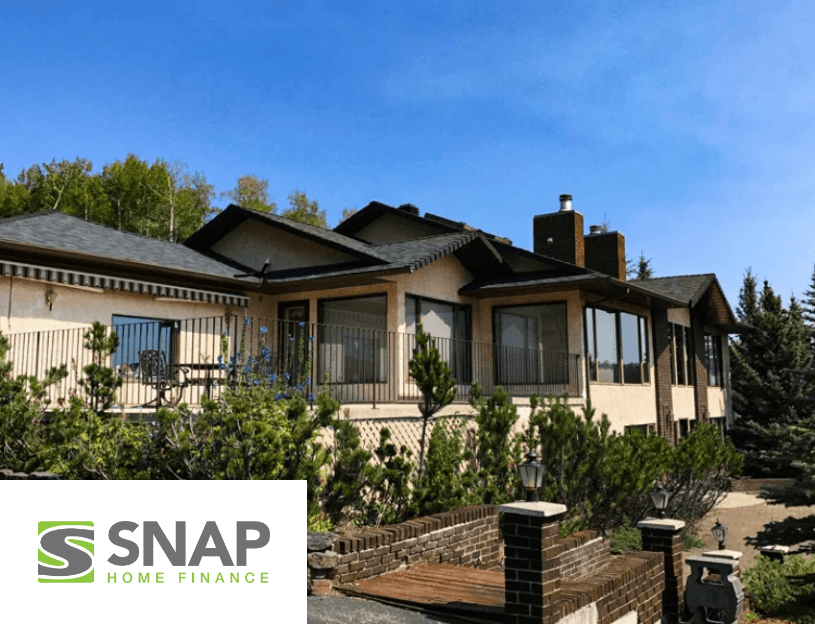 We Offer Financing
Enjoy payment options that bring you comfort.
Our company thrives on integrity and a shared passion for our customers' happiness. Your satisfaction is our top priority. We never compromise on the quality and attention to detail that goes into crafting your roof. Our aim is for you to love it as much as we do.
Call AKRoN Roofing Today
Ready to protect your home with our top-notch residential roofing services? Contact our friendly team today for a free
quote or to schedule a consultation.