About Us
AKRoN Roofing is different.
Our company is built on a foundation of integrity and our passion to see all of our customers happy. We want you to love your roof, so we will not compromise quality or attention to detail. We do that by not only offering the best products on the market, but also providing installations with the highest standards in the trade.
Read More
We are delighted to announce that Quality Business Awards has awarded AKRoN Roofing The Best Roofing Company in Calgary for the year 2022. Thanks to our fantastic crews and our appreciative customers. We are proud of every member of our team for always putting in their best!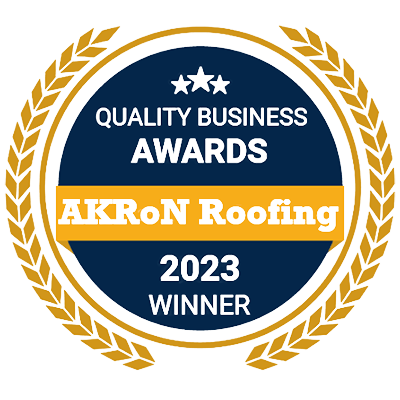 Protect what you love
A new roof is an investment for your home, and the shingles, roof accessories, underlayment and warranties are all important. We're insured, licensed, bonded, and certified with the products we install. When you choose AKRON Roofing to install your next roof, you can be confident that you're protecting what you love