Compromise makes a good umbrella, but a poor roof!

- James Russell Lowell
There are a lot of shingles on the market, but AKRoN Roofing chooses and promotes products that are not only best-suited for Calgary's harsh weather, but have comprehensive warranties and a proven track record of withstanding the greatest test: the Alberta climate. You want peace of mind. We've done the research and we have the experience needed to present you with roof system choices so you don't have to worry. From the underlayment and ice and water shield to the drip edge and ridge capping, we know roofing. When you choose AKRoN Roofing to install your next roofing system, you can be confident that your home will be protected.
GAF
AKRoN Roofing is one of 5 Master Elite™ contractors in Calgary, so GAF trusts AKRON to protect your home with a GAF roofing system. Read more about our certification here.
GAF is the oldest roofing manufacturer in North America and has been rated #1 in shingle quality by Home Builders for 10 out of the last 12 years. GAF shingles offer superior performance with weight and performance. Combine that with toughness, granule adhesion, wind uplift resistance, flexibility, and fire resistance - GAF is a superior choice for your next roof. Read more about GAF's Advanced Protection Technology here. We're impressed by GAF's shingles and warranties and think you will be, too!
GAF Timberline HDZ
Timberline HDZ boasts GAF's latest LayerLock™ technology breakthrough with the industry's widest nailing zone and the first asphalt shingle with no maximum wind speed warranty limitation.
GAF Timberline HDZ is a fibreglass asphalt shingle with Class F wind rating, the highest rating possible at 130mph (209 km/hr). The Timberline HDZ is architecturally stylish with high definition colour blends and shadows, currently available in Alberta in nine colour options. Read more about GAF's Timberline HDZ shingle here.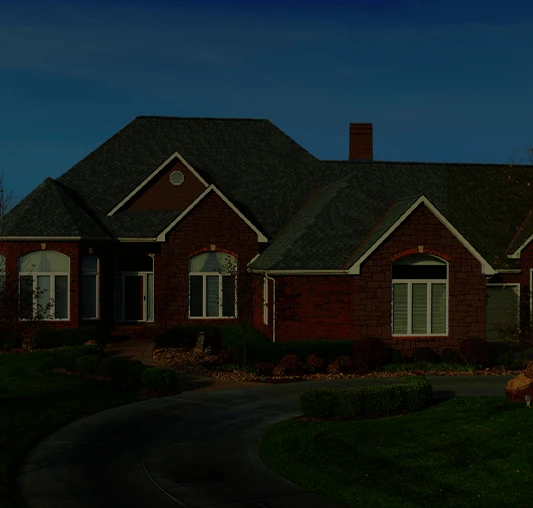 GAF Grand Sequoia IR
GAF Grand Sequoia ArmorShield™ is a designer shingle with a rubber component to give you hail protection. It is an SBS modified Impact Resistant asphalt shingle with Class F wind rating, the highest rating possible at 130mph (209 km/hr) plus the Grand Sequoia ArmorShield™ passes the UL 2218 Class 4 Impact-Resistance Test, and may qualify for insurance discounts. Read more about the Grand Sequoia ArmorShield™ shingle here.
CERTAINTEED
CertainTeed offers excellent products for homeowner's roofs. Founded in 1904 as General Roofing Manufacturing Company, today, CertainTeed provides building products across North America. CertainTeed focuses on creating value with sustainable products by offering high performing, affordable products for homeowners' comfort and well-being while reducing overall environmental impacts. AKRON is a SELECT Shingle Master with CertainTeed which you can read more about on our accreditations page.
CERTAINTEED LANDMARK
CertainTeed Landmark is a high quality fibreglass asphalt shingle that has passed 130mph (209 km/hr) wind tests. Landmark shingles offer the heaviest weight and colour variety in their class. Details about the Landmark shingle can be found here.
CERTAINTEED NORTHGATE
For peace of mind during the summer hail storms, you want a shingle with Class 4 Impact Resistance. The Northgate is an SBS modified shingle with hail protection and passes Class F wind rating for 130 mph (209 km/hr). With flexibility of the SBS rubber components, the Northgate shingles are resistant to cracks, are flexible, and resist granule loss. Read more about CertainTeed's Northgate shingle here.
You may also qualify for a reduction in your insurance premium if you choose a hail-resistant shingle. Read a full analysis of the benefits of Class 4 shingles to both homeowners and insurers in this article.
MALARKEY ROOFING
AKRON is certified with Malarkey for the Emerald Pro warranty systems. You can trust Malarkey shingles to protect your home from hail and have peace of mind during Southern Alberta's wild weather. Since 1956, Malarkey has created excellent roofing products suited for environment-specific regions. Their mission statement states: "to manufacture and deliver innovative, performance driven building products with service and integrity that is unparalleled."
MALARKEY LEGACY
With both Class F wind rating (130mph / 209 km/hr) and Class 4 hail resistance, the Malarkey Legacy is another option for homeowners wanting peace of mind during Alberta's harsh weather. The Legacy is a rugged architectural shingle with a 50 year limited lifetime warranty. Read more about the features of Malarkey's Legacy shingle.
EUROSHIELD®
Euroshield® offers cost-effective and environmentally friendly alternatives with a 50 year transferable, limited lifetime warranty. Euroshield® boasts approximately 70% recycled tire rubber and approximately 95% total recycled content. Passing wind tests starting at 110mph (177 km/h) and achieving UL2218 Class 4 hail rating.
AKRoN Roofing has protected over 100 homes with Euroshield rubber slate and shake roofs. We have been installing Euroshield in and around Calgary for over ten years and are confident this product will outlast its 50 year warranty. Read more about G.E.M. Inc.'s Euroshield® products here.
F-Wave Revia Synthetic Shingles
Upgrade your home with this durable, Class 4 hail impact warranty and Class A fire-rated synthetic shingle with a shake or slate profile. This unique shingle has no granules or asphalt and is 2.5x stronger than leading asphalt shingles. Boasting a 50 year warranty with a 130 mph wind warranty, you'll find peace of mind and incredible beauty with a Revia Roof. Learn more about F-Wave Revia Shingles here.
FIRESTONE AND JOHNS MANVILLE
TPO is AKRoN Roofing's preferred product for low-slope/flat roofing. TPO membrane is a thermoplastic polyolefin and designed to withstand extreme weather exposure, perfect for Alberta's climate.
For more information about Firestone's Ultraply TPO you can find here.
For more information about Johns Manville TPO click here.
TWO-PLY ROOFING
For low slope and flat roof areas, Two-Ply roofing systems are one of our recommended applications. This system features a self-adhering base and cap sheet. These sheets are made of a polymer (SBS rubberized) asphalt. The cap sheets are available in in a variety of colours that are close to typical asphalt shingle colours. We use both Malarkey Omniseal and Polyglass Elastoflex systems.
VENTILATION
We recommend Ventilation Maximum® for superior ventilation on buildings with a pitch less than 7/12. These units have no moving parts and stand above snow-loads. For our Southern Alberta winter climate, this is very important for your attic! The VMAX-303-12 and the VMAX-301-12 are two superior choices over turtle vents or turbines.
Another excellent choice for ventilating your attic is the Canada Go Green 4 Seasons Pro solar vents. These vents each pull 500 square feet of excess heat, moisture and humidity from the attic with a solar-powered fan.
SKYLIGHTS
We're certified VELUX Skylight installers. For over 75 years VELUX has been dedicated to producing skylights that are synonymous with quality and reliability. Our most common skylight installations are a Fixed Curb Mount and a Deckmount Skylight. VELUX laminated glass comes with a 10 year hail warranty. Read more about VELUX skylights and glass options here.