AKRoN Roofing is Different
We believe homeowners can love their roofs. We also believe roofing is a professional home services industry that should be held to the highest of standards. Our goal is to provide our customers with a professional and individualized service with attention to every detail of each project. We educate our customers and give them the tools to make the best decision for their property. At the end of our projects, whether a repair or full replacement, customer happiness is paramount.
The etymology of AKRoN is from the greek word, ἄκρον, which means peak, pinnacle, leading edge. AKRoN Roofing was founded with an intention to better the reputation of roofing in Calgary by providing homeowners with a boutique-style of service they deserve, and proposing products that are best suited for our climate. Combining high quality roofing systems, installation and premium customer service with industry-leading manufacturer warranties makes AKRON stand out and puts us at the peak of our industry. We demand excellence, and we don't compromise. You and your home deserve that.
We service residential and commercial clients in and around Southern Alberta. We carry $6M liability insurance, WCB, and all applicable municipal licensing. We are licensed and bonded with Service Alberta, we're Haag certified and we are very proud of our A+ rating with the BBB and all of our certifications and accreditations.
Rodney Gabrielson, President
Rodney's introduction into roofing began nearly 25 years ago with natural slate when he was trained and worked on the Balm residence in SW Calgary. At the time, it was the largest in-city house in Canada and a three-year, all natural slate roof project. He later managed the slate roof installation of a French gothic-style 11,000 square foot cathedral in Kananaskis and projects across Southern Alberta and from BC to Saskatchewan.
AKRoN Roofing was founded with the idea that the same level of installation and attention to detail for high-end projects be applied to all homeowner's projects. Experienced with slate, concrete tile, cedar shake, metal, Euroshield and asphalt, Rodney brings a huge wealth of expertise and the highest standards of application to AKRoN Roofing.
Rodney holds his International Red Seal Chef papers, he loves boxing, politics, pop-surrealist art, and travelling with Deanna and their son.
Deanna Gabrielson, Director
Deanna Gabrielson is co-founder and executive Vice President of AKRoN Roofing. She manages and oversees all the documentation from our quotes to contracts and coordination of our projects. She is passionate about providing professional documentation and services to our clients. Deanna spent 10 years in Calgary's commercial real estate industry working on behalf of Landlord's clients both as an Associate leasing agent and also in Lease administration and negotiation.
In 2012 she left the real estate industry to build AKRoN Roofing with Rodney from the ground up. Deanna has a talent for attention to detail and an obsession with grammar. She holds a Bachelor of Arts Degree from the University of Lethbridge with a major in English and minor in Music. Working from a home office also brings the great satisfaction of maximizing time with her family and playing piano and cello.
Meet the Team
Adam, Project Manager
Adam started with AKRoN Roofing in 2012 and is a familiar face for all our customers. He's in the field coordinating our crew and materials. He ensures that our jobs run smoothly and efficiently. Adam moved to Calgary from Nova Scotia and can often be found shooting hoops with Calgary basketball leagues.
Lee-Anne, Office Administion
Lee-Anne has been with AKRoN Roofing since 2015 and has fearlessly taken on the administration demands of our busy office. She never shies away from new challenges and has expanded her roll substantially since starting with our team. Lee-Anne is a talented nature photographer and long-time resident of High River.
Andrew, Head Flat Roofer
Andrew has been with AKRON since its incorporation and provides our customers with outstanding TPO roofing and repair services.
Levi, crew foreman
AKRON is proud to have Levi on our team. His attention to detail, combined with his experience and skills, contribute to our happy customers who love their new roofs!
The Roofing Company with Heart
❤️ Charities
AKRoN Roofing loves to support local business and not-for-profit agencies. We believe everyone deserves a roof over their head and that's why we support Inn from the Cold. Additionally, we've supported a variety of other charities and agencies in and around Calgary, including the L'Arche Foundation, High River FCSS (Family and Community Support Services), Father Lacombe Care Centre Foundation, the High River Salvation Army, PALS (Pet Access League Society), and also the Canada Ukraine Foundation.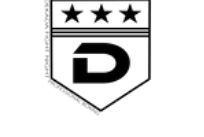 🎹 Community
AKRoN Roofing loves to give back to the community. We've hosted Bouncy Castles for kids and the young at heart at the annual Deer Point Community Festival. We have also hired the talent of local bands including Fromage Chaud, Magnolia Buckskin, Two bit Bandits and others for AKRoN holiday parties and private events.
🥊 Sport
Rodney has been called a living boxing encyclopedia! We love the sport and have sponsored live events hosted by Dekada Boxing. Dekada promotes local athletic talent and hosted a fight with "Super" Zab Judah in 2018 at the Grey Eagle Casino. We have sponsored Calgary's own professional boxers, Steve "The Dragon" Claggett and Kandi "Krush" Wyatt. In March 2023 Kandi won the women's WBA Inter-Continental Welter weight championship in Wolverhampton, West Midlands, United Kingdom!
AKRoN Roofing is a proud sponsor of the Heavy Armoured Combat Sports Association (HACSA) and Armoured Combat Entertainment. Rodney himself fights in a suit of titanium armour and he's been seen swinging a sword at the Calgary Medieval Faire, the Canadian Classic (Okotoks), and will be in the list at the largest armoured combat event ever hosted in Canada: the Canadian Knightfall Championships, coming to the Winsport Event Centre in June 2023.