Deceitful Door-To-Door Marketing
July 28, 2022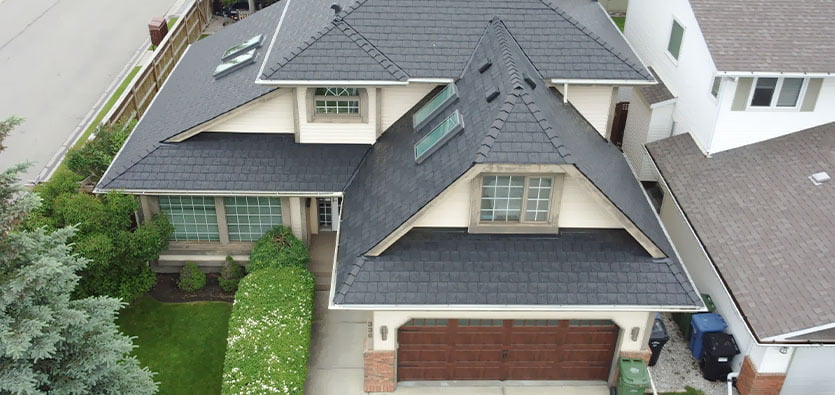 Direct marketing and sales have always been a part of the corporate realm. Regardless of the type of industry, cold or outbound marketing exists in one way or another. While some companies approach businesses or individuals through digital means like emails and social media, others take the traditional telephonic route. Then there are those companies that decide to cross all limits of privacy by showing up on your doorstep uninvited and pressuring you into purchasing products you do not even need.
Despite being a bothersome practice, Canadians overlook this marketing method with a noble thought that perhaps the salespeople also need a source of income. However, this compassion began to backfire when unreliable HVAC and roofing contractors in Calgary and all across Canada started to take advantage of the public's emotions and leniency.
With time, dishonest companies gradually began to incorporate dirty and deceitful sales tactics to rob residents of their hard-earned money. It was surprising to see that in a country with a strict law and order system and well-defined consumer protection laws, companies still dared to fearlessly play despicable tricks in the name of doing business and earning a profit.
As a commercial and residential roofing company initiated to improve roofing services' reputation, we shall have an in-depth discussion on the matter at hand to save our readers from being the next victims of direct marketing scams.
High-Pressure Sales Tactics And The Resulting Ban In Alberta
For a typical middle-class earner, saving some money on the products/services they buy is always a lucrative temptation. Unfortunately, some shady HVAC and roofing contractors in Alberta began to unfairly exploit this innocent effort to save money.
Entities like furnaces, air conditioners, and other household energy products require a good amount of initial investment. As a result, the Canadian federal and provincial government authorities frequently announce varying rebates to help average earners.
While direct sales scams have always been a part of every industry, 2016 and the preceding years had seen a drastic increase in HVAC-related scams and the resulting consumer complaints. Despite the existence of a well-defined Consumer Protection Act, companies pressured locals and new Canadian residents in Alberta to sign overpriced and unfair contracts.
Within a matter of a few days, the Government of Alberta received more than one thousand complaints from the local community regarding unfair energy contracts. In light of this, the City of Calgary, alongside other territorial and provincial bodies like Service Alberta, banned door-to-door sales and marketing of energy products, including:
Natural gas and electricity contracts
Furnaces
Water heaters
Air conditioners
Windows
Energy audits
The ban was effective as of 1st January 2017. Following Alberta's footprints, Ontario also banned direct sales of household energy products .
Amongst others, the government received complaints that broadly fell into the following categories:
Deliberate Misrepresentation
Astonishingly, the direct sales story does not end at overpriced energy contracts. The sales representatives of dishonest companies are fearless enough to explicitly or implicitly misrepresent themselves as government officials or inspectors claiming to have come to help you attain maximum benefits from the ongoing energy rebates and to help you save on your utility bills.
You are advised not to listen to anyone who wants to talk about a furnace or HVAC at your doorstep. Government inspectors have other official ways to reach you, so do not fall for such tactics.
Overwhelming Pressurization To Buying Unnecessary Products
Luring people into buying things is a must-have talent for every salesperson. The second type of complaint the government received was that some companies forced people into buying items they did not even need.
These salespeople use complex and overwhelming pitches to convince homeowners that their existing furnace uses too much energy and that the homeowners will save a lot if they buy the new furnace today. In the end, homeowners sign contracts costing them around $158 per month over a furnace's lifetime. Resultantly, people pay around $30 000 for a furnace that would have otherwise cost them less than $15 000.
Refusal To Cancel Energy Contracts Upon Request
Moreover, some roofing and HVAC companies will also violate the cooling period laws mentioned in the Consumer Protection Act. Despite their efforts, victims of unfair contracts remain bound to unfair and financially-draining energy contracts.
High-Pressure Tactics
Besides the ones mentioned above, deceitful companies use numerous other pressure tactics to force the public into unfair contracts. Anecdotal evidence we have heard includes roofing companies claiming that homeowners will get a deal on material if "x" number of neighbours all sign contracts (immediately). We have had homeowners call us in a panic wanting an urgent free roof quote to make sure the contract they're being pressured to sign is fair (in that situation we inspected the roof and in fact the roof had another 2-3 years of lifespan and was not in urgent need of replacement). We have seen many homeowners' roofs that do not yet need to be replaced and yet pressure roofing sales representatives from our competitors are insisting it's an emergency situation. Sales representatives are door knocking and offering prices without measuring the roofs or assessing them.
We acknowledge that our industry has experienced a shocking number of price increases in the last two years, but if a salesperson says you better hurry because the price goes up on "x" date, feel free to ask for a copy of the price increase notice.
Maintain caution and skepticism when roofing services reps come knocking on your door. If you indeed need your roof replaced, ensure that the company you choose is reputable, has insurance and certification of the products they are offering. Contractors should take the time to explain the installation, the shingle manufacturer's warranty, and their certifications and experience. Always get a second opinion and always get more than one quote.
In light of the ongoing pandemic and the mental pressure the public has undergone in the past two and a half years, we believe these sales tactics are unfairly intrusive, disrespectful, and even abusive to some extent. Given the immense pressure the public is already under, the use of severe pressure sales tactics to force people into contracts by roofing companies is tragic.
Nevertheless, it is good to see that the City is promptly responding to complaints and following up on the matter to reinforce stricter measures. We hope Government agencies or the City of Calgary will follow suit with other home services like roofing.
The Post Ban Situation
Despite the clear-cut bans and penalties, news of ongoing victimization still continues throughout Canada. While the government is tirelessly working hard to suppress these companies, every citizen also has the right to maintain optimum caution on an individual basis. Do not talk to anyone who approaches your door as a government official or someone trying to save you from high energy bills.
If you think that you have fallen victim to a sales scam, call 1-877-427-4088 or file a complaint online.
About Akron Roofing
Throughout our years of service in Calgary and across Southern Alberta, we have concentrated on earning customer loyalty through fair and transparent dealings. We never door-knock to push contracts and we despise any act that promotes short-term profits at the expense of our clients' well-being and continuously aim to keep the public informed about any potential scams. Learn more about Akron Roofing and our expertise.
Need reputable roofing services? Contact us now.